The AI-1 is a professional-grade single-channel audio interface that delivers exceptional audio quality for everything from bedroom music recording to livestreaming and podcasting. Featuring a studio-grade preamp, a high-quality Neutrik™ combo jack for connecting microphones or instruments, and a high-power headphone amplifier for crystal-clear audio monitoring and playback, it's the perfect interface for recording studio-quality audio at home.
Key Features:
Professional-grade single-channel audio interface
Neutrik combo jack for connecting microphones, guitars, synthesisers and other instruments
Studio-grade preamp with level indicator
High-power headphone amplifier
Studio-quality Sound With Ease
With a single input and streamlined controls, the AI-1 is incredibly simple to use – just connect it to your computer, plug in your microphone or instrument, and hit record. Under the hood, the AI-1 packs plenty of punch, including an ultra-low-noise, high-gain studio-grade preamp for recording pristine audio, balanced ¼-inch outputs for connecting your favourite speakers, and a high-power headphone amplifier capable of driving professional high-impedance models for flawless monitoring.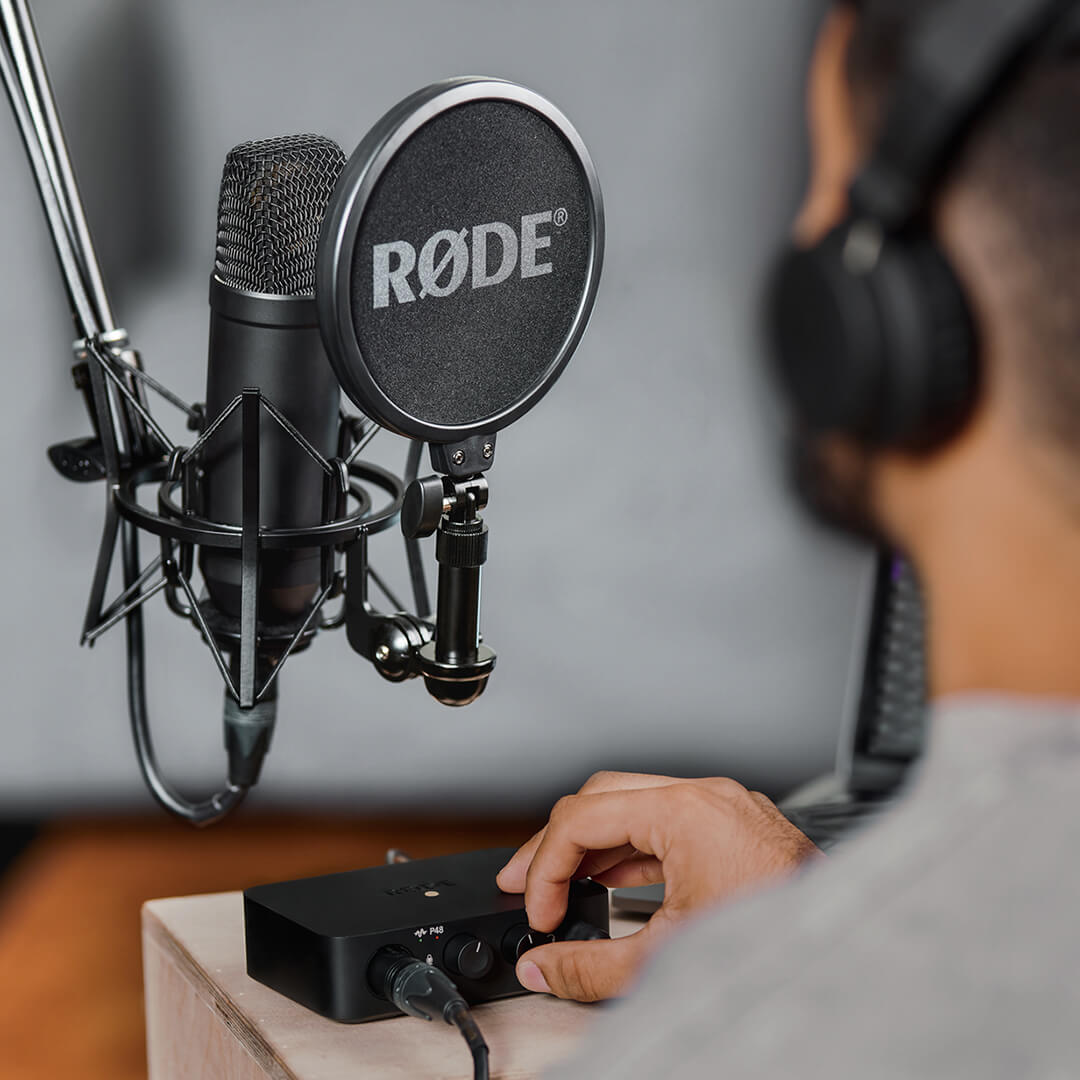 Get Connected and Create
The AI-1 features a high-quality Neutrik combo jack for connecting both XLR and ¼-inch cables, so you can plug in your microphone, guitar, bass, or synthesiser with ease. Switchable phantom power ensures any microphone is accommodated, while the simple indicator LED allows you to monitor your input level for crystal-clear audio every time. Every AI-1 also comes with a free version of Ableton Lite, so you can get recording right away. Whether you're livestreaming or making multi-layered music, the AI-1 will capture your sonic vision in every detail.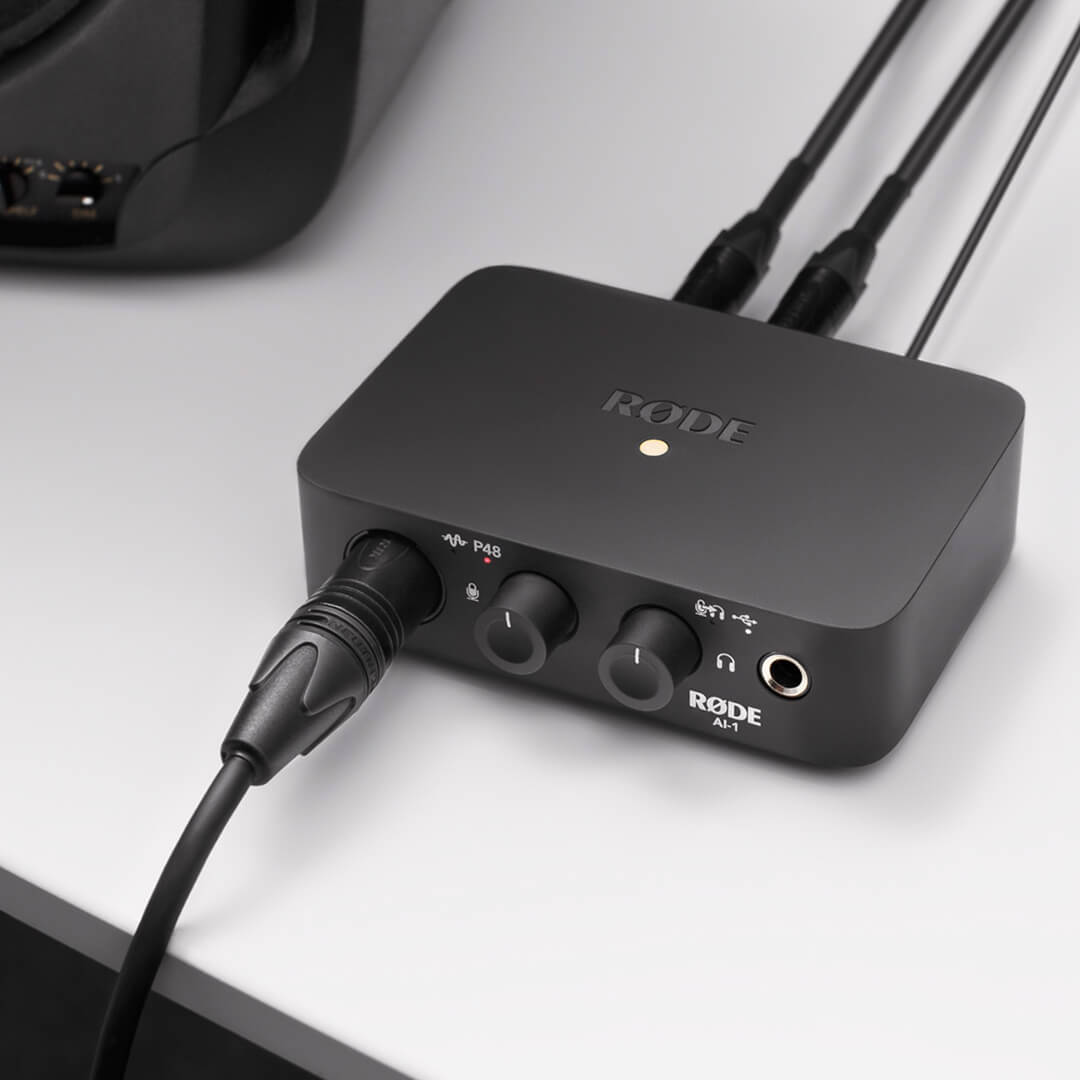 RØDE Central
RØDE Central is an easy-to-use companion app for the AI-1 (and other RØDE devices) that allows you to access device information and update to the latest firmware. The latest firmware version adds an extended gain range for enhanced performance with low-output dynamic microphones. To update, download RØDE Central below and follow the prompts.
Note: OS Requirements – MacOS 10.13 or later; Windows 10 Version 1803 or later; iOS 14 or later; Android 9.0 or later.
Download RØDE Central now for free.